I am your bakuchiol &
vitamin C + E concentrate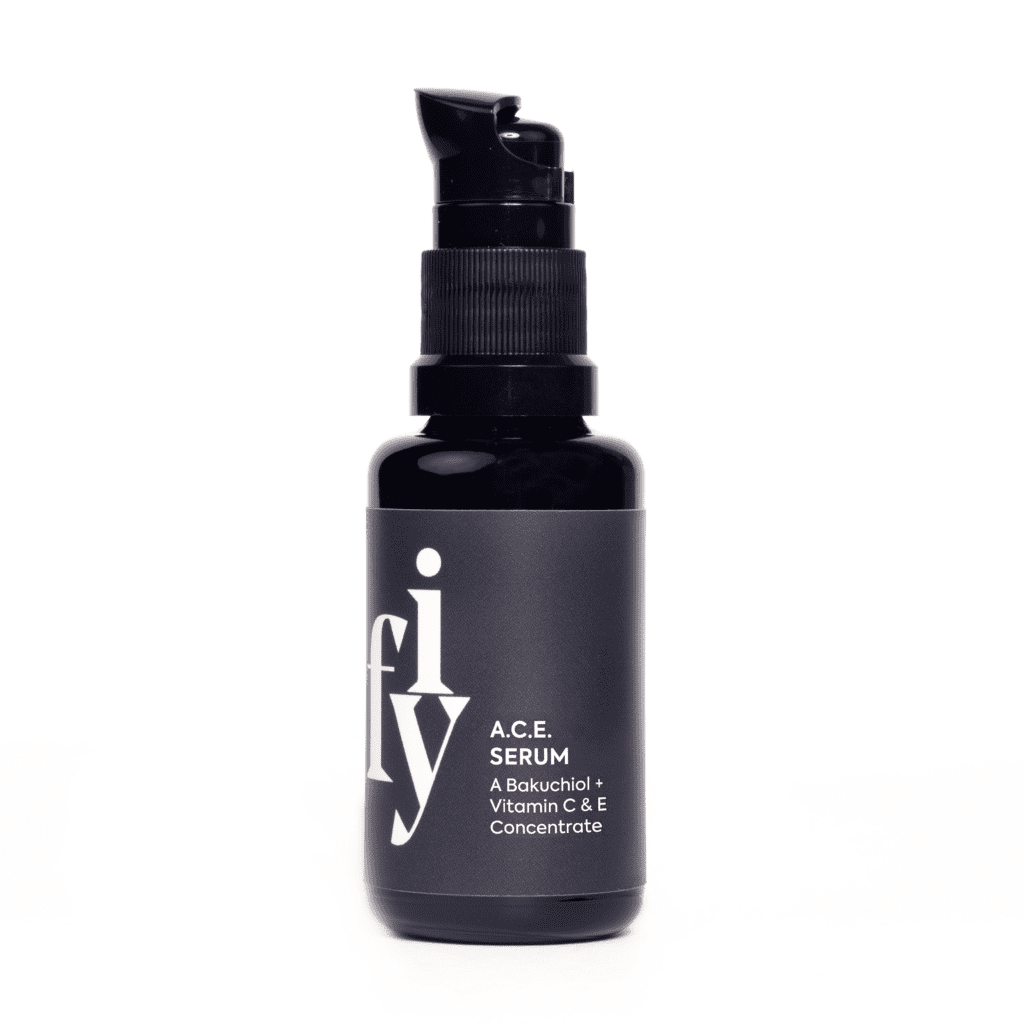 A.C.E. Serum with Bakuchiol
I help improve skin texture, firmness & elasticity, while decreasing the appearance of wrinkles, fine lines, and pigmentation. I can also help against acne.
1% Bakuchiol – a powerful natural anti-oxidant and a superb alternative to retinol / vitamin A without the downsides.*

Extremely effective advanced liposomal vitamin C in exactly the right amount penetrates deep into the skin.

The combination of vitamin E, C and squalane neutralize free radicals even better together than the single ingredients.

Soothing & moisturizing for healthy, hydrated and incredibly soft skin.
Helps prevent & reduce UV damage.
Stimulates collagen production.
Helps reduce the appearance of dark spots & age spots.
Perfume- & essential oil-free.
Our advanced liposomal vitamin C is a highly potent form of vitamin C, renowned for its molecular stability, and offers an easier & deeper penetration of the skin than other types of vitamin C. It is an incredibly powerful antioxidant, and studies have shown that it penetrates not only the epidermis (the top layer of skin) but also the dermis (the deepest layer of skin), where it helps firm the skin by increasing collagen synthesis, fights free radicals that can cause premature aging, and also brightens / even outs the complexion by reducing the production of melanin.
Based on our signature squalane, this serum is a real powerhouse that comes in a beautiful miron glass bottle.
How to: In the evening, apply a few drops of me on my own (before your balm or cream), or mix me with other products to give them a powerful boost.
*Unlike conventional retinoids, bakuchiol does not make the skins more sensitive to UV / sunlight and blue light. And while retinol can cause the skin to become irritated, flaky, itchy, very dry or red, its natural counterpart bakuchiol does not irritate the skin at all – in fact, it can even help to soothe it. Bakuchiol is also a gentle, pregnancy-safe alternative to retinoids.
I am your new go-to serum
Lighten & Brighten

Soothing, Softening & Moisturizing

Acne

Appearance & Complexion
Ingredients
Squalane, Tetrahexyldecyl Ascorbate, Bakuchiol, Tocopherol Hi. I am fyi cosmetics. My promise to you is that all my products are clean, safe, effective and affordable without any compromise on quality.