I've got you covered,
but not in white.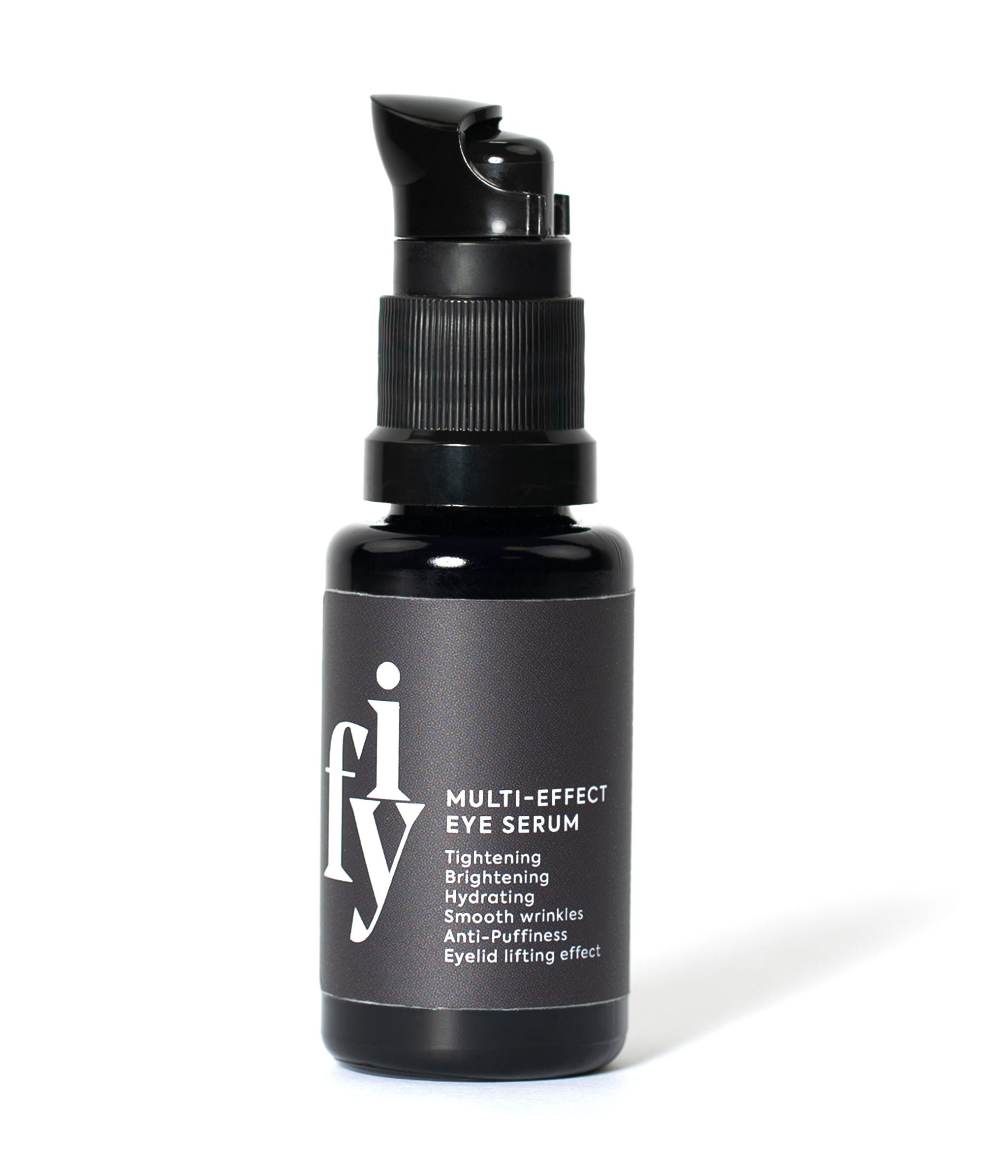 For a brighter, smoother, more luminous look.
Made out of sustainably sourced sugarcane beets, USDA certified, 100% Bio-based, packed in a beautiful miron glass bottle
Use me pure or mix me in your cream/lotion and watch me do my magic.
Using Peptides, Niacinamide, hyaluronic acid, and a powerful blend of natural extracts in a non-greasy base, I brighten, tighten, firm and hydrate.
My combination of powerhouse ingredients like Niacinamide, Squalane, highly effective lipo-available Hyaluronic Acid, Vitamin E, Acetyl Hexapeptide-8, and high-potency flower extracts of Arabian Jasmin & Hawthorne help to:
 
Reduce dark spots
Tighten the look of wrinkles
Lighten dark circles
Increase collagen synthesis
Improve baggy eyelids
Retain moisture
Mutliple types of highly effective, low and super low weight, lipo-available Sodium Hyaluronate (the better version of Hyaluronic Acid), developed using matrix technology, make for much better skin absorption, deeper penetration, and moisture retention than regular Hyaluronic Acid. For nice, plump , hydrated skin.
Comes in a beautiful, miron glass bottle of 20ml
Sleep may not come in a bottle, but I dare to say I come very close.
Tightening & Plumping

Lighten & Brighten

Appearance & Complexion

Moisturizing & Hydration
Ingredients
Aqua, Squalane, Caprylic/capric, triglyceride, Glycerin, Cetearyl Alcohol, Arachidyl alcohol, Arachidyl glucoside, Behenyl alcohol, Propanediol, Hydrogenated vegetable oil, Butyrospermum parkii butter, Xanthan gum, Isododecane, Caprylyl glycol, Niacinamide, Acetyl hexapeptide-8, Tocopherol, Sodium Hyaluronate, Helianthus annuus seed oil, Crataegus monogyna flower extract, Jasminum sambac flower extract, Citric acid, Sodium benzoate, potassium sorbate Hi. I am fyi cosmetics. My promise to you is that all my products are clean, safe, effective and affordable without any compromise on quality.